Welcome (Home)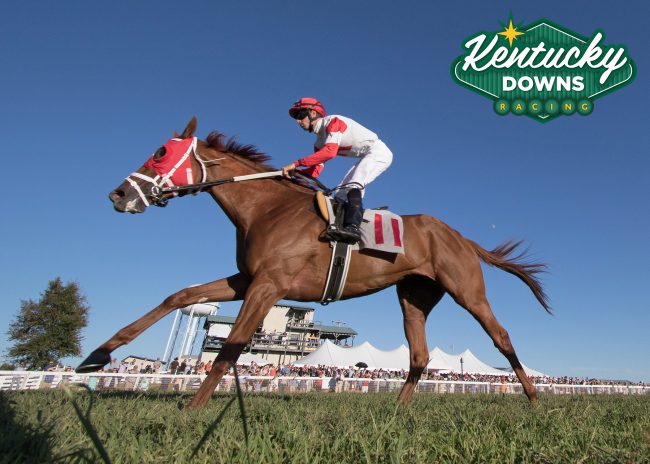 Welcome to Getting Out of the Gate.  A website dedicated to educating and entertaining fans in the sport of Thoroughbred Horse Racing; with a special emphasis on getting new fans started.  For more experienced fans, we have much to offer – including articles on handicapping tips, wagering strategies, and how to use handicapping programs (such as DRF Formulator and TimeformUS).  Also, we provide a Meet The People series containing in-depth interviews with horse racing people like Maggie Wolfendale, Christophe Clement, Tom Morley, Gary Stevens, Julian Leparoux, and many more.
Is this the right website for you?
If you've taken an interest in horse racing, but get overwhelmed by all of the racing jargon used by public handicappers … you've come to the right place.
If you've ever visited a racetrack and thoroughly enjoyed the atmosphere and excitement, and left thinking that was fun, but I sure wish I knew more about this sport … you're at the right place.
If you've ever opened a racing program or racing form, took one look at the past performances and said, "What language is this written in?" … you've found the right place.
If all of the above happened to you, and you threw up your arms and said, "I'm just going to bet on the grey horse!" … you have absolutely found the right website.
But, this website is about more than just figuring out what horse to bet on.  We include the travels and stories of a real horseplayer and his friends.  Also, there are articles about real people (e.g. trainers, jockeys, track announcers, and paddock analyst) involved in the horse racing business.
If you are brand new to our website, please take a moment to read our Mission Statement and some information about the Founder of this website.  A visit to our Site Guidelines is a great place to see how the site is organized, what you can expect to find, and a few simple policies for interacting with us. If you'd like to read what our readers are saying about us, then visit our Testimonials Page.
Get Started
We have organized dozens of educational articles under the "Get Started" tab.  Rather than having to search through past Blog posts, we have provided a brief synopsis of each article and grouped them based on their level of difficulty.  For example, Racing 101 contains the basic building blocks required for understanding this sport.  If you are familiar with the topics covered in Racing 101, you can jump directly to Racing 201 or another level higher up.
Staying Connected
If you like what we have to offer there are many ways to stay connected with us. You can like us on Facebook or follow us on Twitter. You can subscribe to our e-mail list and receive an e-mail every time we post a new article. Click here to read an article explaining all of these options in greater detail.
Mobile Access
Thanks to the Horse Races NOW App, visitors can view our website in a mobile-friendly way by downloading the HRN App, and then following the instructions outlined on our website. Click here to read the article that explains this process. Screenshots are included with a detailed explanation.
---