The following story was contributed by my horseplayer friend, Vince The Volcano.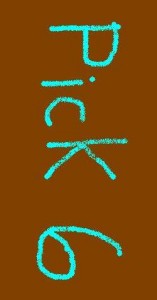 A regular horseplayer has many ups and downs in this game and each person's individual personality determines which of these swings you remember the most.  For me, it's the losing stories that I remember fondly.  Seriously, who wants to hear a person tell you they're winning all the time?  I love hearing the stories that we horseplayers can relate to.  It makes us feel better about ourselves because as you listen to another's tale you can't help but think, "I'm not the only one."
One of my favorite stories occurred in my early years of horse playing and I remember it like it was yesterday.  It was October of 1989 and I was fresh out of college. It was the days of no wives, kids or any responsibilities.  On this particular Saturday in October there was a group of eight of us hunkered down in someone's living room with cases of beer and multiple TV's setup to enjoy a day of college football (ah to be young again).  What the group didn't know was that I was about to sell them on the ride of a lifetime, by making a serious run at a Pick-6, the most elusive bet in horse racing.