The Difference Between a Spectator and a Fan
Old Proverb:
"Give a man a fish and you feed him for a day. Teach a man to fish and you feed him for a lifetime."
Translation into Horse Racing:
"Give a man your picks and you have a spectator for a day. Teach a man to handicap, and you have a fan for a lifetime."
This has always been my philosophy when introducing horse racing to my family and friends. And it all started with my wife more than thirty years ago. But, let me first confess … it began for selfish reasons.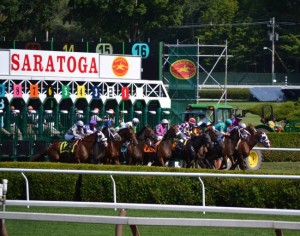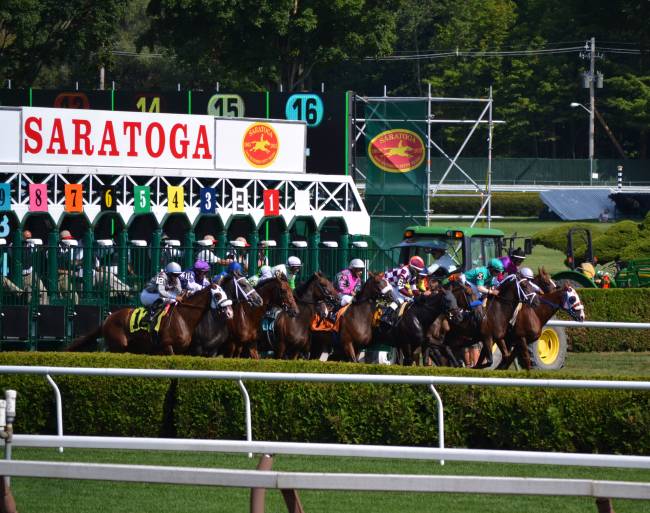 In the early days (pre-wife), I frequented Saratoga racetrack with a group of high school friends.  Most of the time it was just us guys, but on occasion my friends would bring their girlfriends with them to the track. I noticed how different their experience was on the days they came alone versus with their girlfriends.
When alone, their conversations were about changes in class, cutbacks, who was going to the lead, who was going to come off pace, what trainer scored with longshots, who looks good in the paddock, and how many minutes to post.  When their girlfriends came along, the majority of time was spent discussing the dance on Saturday night, where we're going to dinner, followed by whines like "It's too long between races!"  Then with two minutes to post, the same barrage of questions repeated before every race.
"Who do you like?"
"Which horse should I bet on?"
"Would you bet this for me?"
After watching this for two consecutive summers, I decided this was NOT going to happen to me.  When I started bringing my future wife, Deb, to the race track I made three strategic decisions that have paid off handsomely every since:
I bought two copies of the racing form; one for me, and one for Deb.
I taught her how to read the racing form, and then how to handicap.
I made sure Deb had her own money to use for betting. No playing on my ticket.
Fast forward thirty years, and I'll summarize our typical joint visit to the race track. I download the PDF version of the Racing Form to my iPad and print a paper copy for Deb. We head to the track with PPs, lawn chairs, and cooler in hand. At the track, we purchase two betting vouchers; one for her and one for me. For the remainder of the day we make our own selections and wagers. Now we might compare notes on a couple of horses during the day, but we almost never know what the other person bet until after a race is over. At the end of the day we put our tickets together and cash out. Sometimes she covers me, sometimes I cover her.
When Deb first started handicapping she would ask me, "Who do you like?" But now, not only doesn't she ask me who I like, I don't think she cares anymore. She has developed her own style and doesn't want her choices to be clouded by my opinion. Mission accomplished. The goal of every good teacher should be to become obsolete to the student.
For the same reasons, I rarely (if ever) listen to another handicapper's picks on an upcoming race. To be honest, I'd rather lose with my own selections than win with someone else's picks. You could call it a matter of personal pride.
This is not to say I will block out the input of people who might know something that I do not. For example, Maggie Wolfendale's comments about the physical attributes of a horse pre-race in the paddock.
---
The same approach I took with Deb I repeated with my son. I was teaching him how to handicap horse races about the same time his friends were taking batting practice at Little League.
My son has taken a unique path of his own. He uses an entirely different approach to handicapping modeled on a spreadsheet "formula" that I taught him years ago. Michael is a fan.
This picture is from a recent trip we made to Gulfstream Park. Michael likes to set up shop with his laptop and do his thing. I am a wanderer, so I usually check in with him a few times over the course of the day.
I taught my daughter the basics of horse racing, but she wasn't interested in learning how to handicap. She likes going to the races with us on occasion, but is higher maintenance than my son. I find that a $20 betting voucher, lemonade, popcorn, and an occasional "tip" from Dad will usually keep her happy. And in the end … the proof is in the pudding. Out of the four of us, she attends the races the least. She's happy being given a fish for the day. She is a spectator.
I guess it's true, you can lead a horse to water, but you can't make her drink!
---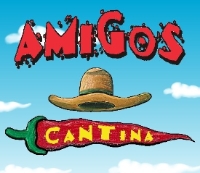 This article sponsored by Amigo's Cantina (one of the author's favorite restaurants in the Saratoga area)
TACO TUESDAY SPECIAL: Two Tacos Rice Beans, $8.99 (No coupon required)
THIRSTY THURSDAYS: 16oz House Margarita or 16oz Draft Beer, $4 – All Evening
Amigos is now OPEN EVERY DAY at 4:30 p.m.
Amigo's Address: 42 Ferry Street, Schuylerville, NY 12871
Telephone: 518.695-9595 (Reservations Recommended)
---