Staying Connected with Getting Out Of The Gate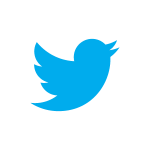 As I near the end of my first complete year doing this website, I confess that I'm still learning as I go about the logistics of managing this enterprise.  Finding and creating material has always been easy for me.  As I mention in my Bio, I am a teacher at heart.  I also LOVE a good story, so that comes easy to me as well.  However, the notion of social media and being "connected" has for the most part eluded me.  But, I am learning.
Thanks to my friend, Jessica Peterson, at Horse Races NOW … I am beginning to learn the importance of this whole being "connected" thing.  So, with that in mind, we created Getting Out Of The Gate Facebook and Twitter accounts. Connections to both are provided on the right hand side of every page on this website. If you "Like" our Facebook page … every time we post a new article, a link will automatically be posted on the Facebook page and you will be notified via Facebook. Click here to preview the Facebook page if you're interested … but just don't want to commit to that whole "Like" thing.  Who knows, maybe you won't like it.  I hope you do.
If Twitter is your thing, and you "Follow" us on Twitter, a "Tweet" will be sent out every time a new article is posted.  Also, I intend to use Twitter for much more in the future … including comments about current events, notice of activities I'm involved in, horses I'm watching, people I'm following, stories I find interesting, places I'm visiting, and maybe … just maybe some race day thoughts live from the track.  That does not mean picks … read my lips, "I don't do picks."  But I do have lots of "thoughts." Click here to preview our Twitter page.
Lastly, for those of you that don't "like" Facebook, or prefer not to "Follow" Twitter … there is an old-school way to receive a notification when a new article is posted.  It's called e-mail.  Again on the right hand side of every page on this website, there is a "Subscribe to Blog Via Email" option.  If you enter your e-mail address there and click "Subscribe" you will be sent a confirmation e-mail to complete the subscription.  After confirming your subscription, you will then receive an e-mail with a link provided for all new articles published on our website.  And, rest assured … we do not sell, give out, beg, barter, or steal your e-mail addresses.
I hope one of these options will allow us to stay connected, or be connected, or have a connection.  Whatever.
---