My Thanksgiving Day List Of Thanks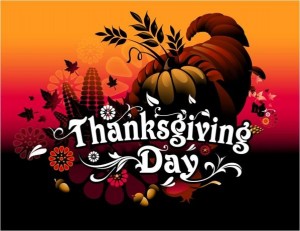 There are many things for me to be thankful for this year.  So many that I decided to make a list and share them with my readers.  Maybe there are a few here that are on your list too.
Tom Morley and Maggie Wolfendale – As candid, interesting, funny, and accessible people as I have found in the sport … and the fact they are engaged makes me happy they found each other.  I'm thankful to have gotten to know them on a personal level.
Christophe Clement – An industry leading head trainer who sets the gold standard in how he conducts his business.  I'm thankful that he has permitted me the opportunity to witness his operations firsthand and share that information with the readers of this website.
John Lies – A hidden gem on the educational side of this sport. A man with a natural teaching quality, soft cadence, and the capability to communicate the complex nuances of the game in simple terms.  I'm thankful that new fans have the opportunity to listen and learn during his live broadcasts.
Frankie Lovato, Jr. – The former jockey who responds to my inquiries within minutes of receiving my questions, with very detailed and helpful explanations.  While I'm terribly saddened at the tragic personal loss Frankie has suffered this year, I'm thankful that he has endured and continues to be an inspiration to others.
Horse Races NOW – A super phone and tablet App, that helps connect new and existing fans with the sport by allowing them to follow favorite trainers, jockeys, and horses.  I'm thankful they have decided to feature my articles in their daily racing news and I'm personally thankful to Jessica Peterson for providing me with advice and encouragement as I continue to develop this website.  And thanks to Kenny McPeek for investing his time and money in this project.
Miguel Clement – A young man full of character and strength beyond his years, who will soon be making a lasting impact on the sport through his leadership and good example.  I'm thankful there exists young people like Miguel offering genuine hope for the future of the sport.  Additional thanks to the Darley Flying Start program who are providing such a high quality of training to these young people.
Thomas Brandebouger – A hard working, conscientious assistant trainer, who also knows how to have a little fun. I'm thankful he's become my friend and helped me to understand the sacrifices it takes to work in this business.
Gulfstream Park – My oasis from the cold northeast winters.  A respite, where time slows … you can inhale the warmth and exhale your troubles.  Thanks to the sun, sand, and ocean breeze that dominates this pleasant racing venue.
Saratoga Race Track – The most comforting place on earth for a racing fan, where everything comes together for six weeks each year: a convergence of summer weather, a county fair atmosphere, equine beauty, family gatherings, and a melding of people from every walk of life imaginable.  Thanks to everyone who makes it special by returning to this hallowed racing ground year after year.
Kentucky Downs – For providing the opportunity to experience horse racing as you imagine it happened 150 years ago in the fields and pastures of Kentucky. And special thanks to C.J. Johnsen who keeps this show going and growing every year.
The Gang at Colonie Library – Who not only attended my Triple Crown series of seminars, but actively participated and inspired me with their unbridled enthusiasm and desire to learn. And special thanks to Joe Nash who made this whole program possible.
Readers of the Website – It has been a pleasure to hear from so many of you and know there are people out there who share my enthusiasm for horse racing.  Thanks for your feedback in comments, e-mail, and the recent survey … you have inspired me to press on.  And a special thanks to a couple of my steadfast supporters, Tony and Brigadoon.
My Wife, Deb – Who not only tolerates my passion for horse racing, but encourages me to journey on to destinations unknown. Thanks for everything.
Backstretch Workers – To the thousands of people toiling in anonymity 365 days a year, caring for the animals from sun-up to sundown in a myriad of conditions.  Thanks for your service and genuine affection of the horses.  Your hard work enables fans like me to thoroughly enjoy our time spent at the racetrack.
The Horse – There is nothing as equally majestic and imposing as a thoroughbred racehorse. Seeing one in full stride, hearing the sound of their hooves, watching their ears pin back, listening to them inhale and exhale as their nostrils flare … makes me thankful to be a fan of the greatest sport on earth.
---