Using Video Replays To Spotlight Breeders' Cup 2014 Contenders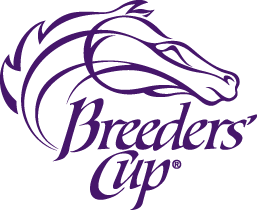 In a prior article we introduced the Art of Visual Handicapping and included an example from the 2013 Breeders' Cup.  Click here to read that article.
In this article we are going to put the spotlight on four horses running in the 2014 Breeders' Cup and explain what caught our attention when watching some of their video race replays.
Before we show the videos, there is one caveat: We are not making any selections (picks) in this article.  The videos were chosen because we felt they represent a good example of the concepts covered in the article on visual handicapping.  Hopefully you can incorporate what you learn from each video into your thought process, and in the end, make a better selection.  Also, we hope that these examples will give you ideas for things to look for when you are watching race replays of other horses involved in the Breeders' Cup.
Lady Eli (Breeders' Cup Juvenile Filly Turf)
This 2-year old filly has had only two career races, but each race was visually impressive for different reasons. Unfortunately, we only found her last race on Youtube, so we'll just have to describe her debut race at Saratoga on August 25 as "eventful." She was buried behind a wall of horses at the top of the stretch, bounced around quite a bit as she tried to get through, altered course, and finished with a "burst" to win by a nose. It was the kind of effort that really gets your attention, and we suggest you check it out.
Her 2nd race was the Miss Grillo Stakes at Belmont Park on September 28, 2014. Below is the video replay of that race. Lady Eli is #9 in the turquoise silks. Just a warning, the Trakus numbers for her and #7 appear to be messed up during the running of the race.
Unlike her first race, she doesn't encounter any traffic trouble, gets a nice stalking position, and finishes the race with absolute ease. What's particularly impressive, is the lack of urging from Irad Ortiz during the race. His hands remain low on her neck until midstretch, when they move up slightly and she responds immediately by pulling away from the field. Kind of makes you wonder what she is capable of when she is really asked for run.
Her first race showed an ability to overcome obstacles and her second race suggests there is a ton of upside for this promising filly.
---
Upstart (Breeders' Cup Juvenile)
Before talking about Upstart, let me say that I'm a sucker for horses that give you everything they've got, even in the worst of circumstances. Quick story about another horse whose name you might recognize.
On November 16, 2013 I visited Aqueduct racetrack, where a horse named Tonalist was making his debut. I didn't know Tonalist from Mr. Ed before that day. He finished 4th, beaten by four lengths. I was standing at the rail as he came down the stretch, absolutely covered in dirt, well beaten, but giving every bit of effort all the way to the wire. If you watch the replay, you will see he was 6-7 lengths back for most of the race … right in the garden spot … for taking a face-full of dirt! Yet, he never gave up. I made a mental note about this horse. Fast forward to January 18 at Gulfstream Park. As luck would have it, I was track-side again. When I saw the PPs comment in his debut race said "lacked needed response" … and his odds were around 7-2 … well, I may have knocked over a few snowbirds on my way to the window. He won by four lengths.
So, that's the lead up to Upstart, who finished 2nd in the Champagne Stakes at Belmont Park. Notice how much water is on the track and where Upstart is positioned in the early stages of the race. He is #2.
Ok, he's about three lengths behind four horses, who are spewing mud and goo in his face. On the far turn, the sun is shining on him and you can clearly see the sheen of slop on his chest. He had every right to quit, but what does he do … he chases the winner all the way down the lane, never giving up.
Now, I'm not saying we'll be seeing Upstart in the Breeders' Cup Classic next year. But, then again, who knows? On November 16 last year, I couldn't have predicted that Tonalist would be there now. As I said, I'm a sucker for horses that give everything they've got, even in the worst of circumstances.
---
Conquest Eclipse (Breeders' Cup Juvenile Fillies)
This 2-year old filly won her debut race in June on the dirt at Churchill Downs.   In her 2nd race, she finished a length behind Sunset Glow, one of the favorites in the Juvenile Turf for fillies.  That race was on the synthetic surface at Del Mar.  In her 3rd and last race, she returned to the dirt in the G1 Chandelier Stakes at Santa Anita.  Below is the video race replay.  Conquest Eclipse is #2.
She appeared to stumble a bit coming out of the gate, then she moved up quickly on the rail to get into the 4th position after the first turn.  On the far side, she drops back in the pack, to be 3rd from the end.  There is no apparent reason for this reverse move, but Corey Nakatani recognizes it and gets her moving forward again with some mild urging.  On the final turn, Nakatani asks her to follow the move of #4 (Angela Renee), the eventual winner.  At this point the winner is moving strongly, and the best Conquest Eclipse can do is chase her home.  From the 1/8 pole to the finish line, Conquest Eclipse does not lose any ground to the winner.  And, after the finish, she shows a strong gallop out, suggesting that she had plenty left in the tank at the end of the race.
This race was the first 2-turn route for Conquest Eclipse.  The way she finished suggests that routing is where she wants to be.  This combined with her solid efforts at three different racetracks suggests that we might not have seen the best of this filly yet.
---
Rich Tapestry (Breeders' Cup Sprint)
This 6-year old gelding has won in Ireland, Hong Kong, Dubai, and most recently in California. Since he has had only one race in the USA, most fans will not be familiar with him. Below is a replay of a Grade-3 win he had on a synthetic surface in Dubai on March 8, 2014. He is #5, in the yellow and blue silks. Watch the video, and then we'll make our comments below.
Rich Tapestry broke quickly from the gate, always a good sign in sprint races. He took the early lead, but was able to relinquish it to #13 at first, and then #10 soon after that. The jockey (Doleuze) allowed Rich Tapestry to settle in behind these two. This showed confidence by the jockey and control by the horse to make such an adjustment. A quick look at the PPs, shows that Doleuze has ridden this horse in 14 of his last 15 races, and obviously knows him extremely well.
He was confidently ridden throughout, and in fact at the 300-meter mark, Doleuze looked back to see if anything was coming on his right … and there wasn't. Doleuze allowed Rich Tapestry to pull even with the leader on his own accord over the next 100 meters, and then when #10 fought back on his inside, Doleuze resorted to the whip. Rich Tapestry responded superbly and pulled away to win by more than a length. Overall this is a smashing performance.
Following this race, Rich Tapestry finished 2nd in a Grade-1 race at Dubai on March 29. On April 27, he was a well beaten 8th on the turf, a surface that he had not run well on during his last five attempts. Following this, he was off until October 5th, when he showed up in California for the Grade-1 Santa Anita Sprint (on the dirt). How would he perform on the dirt? How would he perform in North America? How would he fare against two Breeders' Cup winners (Goldencents and Secret Circle) from 2013. Below is the video replay. RichTapestry is #2.
The early stages of the race were a repeat of the March 8 race in Dubai: An alert break, and then allowed to pull back behind the determined pacesetters, always staying in contact with them. However, when no hole opened up, Doleuze was forced to swing Rich Tapestry very wide into the stretch. And, when Goldencents kept a wide position in the lane, he ducked inside him and beat him to the finish line. This is no ordinary horse that he beat to the wire, it was a Breeders' Cup winner, who is the likely favorite in the Dirt Mile this year.
In the Santa Anita Sprint Rich Tapestry showed great versatility again, but this time he did it on the dirt surface. The same surface where he will compete in the Breeders' Cup Sprint this coming Saturday.
Best of luck on the Breeders' Cup.
---