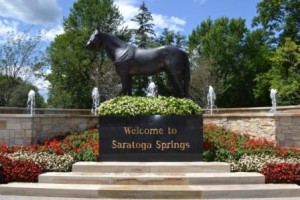 By Guest Author: Nancy Meyers
Part 1 of this series gave some tips on things to think about when selecting a location to stay in Saratoga. Click here to read that article.
Part 2 of this series offered some "Must See and Do's" while you are visiting the Saratoga Springs area. Click here to read that article.
So now that you have found a place to stay, and have outlined a plan of things to see while traveling around Saratoga, where will you enjoy a meal with family or friends? In full disclosure, my husband and I do not have children, so if it's family friendly places you are interested in, we can't be of much help, except to acknowledge restaurants that appeared to have a lot of families in them. In addition, I am only offering commentary about restaurants or bars or lounges in which we have enjoyed a cocktail or eaten a meal. Reports from other friends about their experiences are not included. Finally, we usually rent a place within walking distance of downtown, so there are few restaurants that require a drive out of town.